Leadership
Robin Morey
Vice President for Campus Services
Chief Planning Officer
Robin serves as the Vice President, Campus Services and Chief Planning Officer. Through collaboration with the Provost and Executive Vice President of Academic Affairs and the Executive Vice President of Business and Administration, Robin supports the execution of Emory's Strategic Plan to optimize and ensure the highest and best use of Emory University's valuable resources
Robin previously served as the Vice President, Planning and Facilities Management at Georgetown University. Prior to his work at Georgetown University, he served the Architect of the Capitol and the United States Senate as Superintendent of the Senate Office Buildings in Washington DC. Lieutenant Colonel Morey (Ret) was a commissioned officer in the District of Columbia Air National Guard for 22 years and served in numerous active duty tours including Operation Enduring Freedom.
Robin holds a Bachelor's of Science degree in Mechanical Engineering from the University of Maryland, College Park and is a graduate of Air Command and Staff College, Maxwell Air Force, is a Certified Facility Manager and LEED Accredited.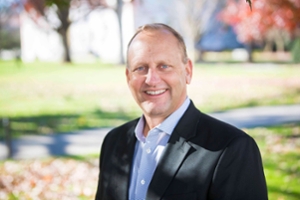 Charlie Andrews
Associate Vice President for Planning, Design, and Construction
Charlie serves as the Associate Vice President for Planning, Design, and Construction. Charlie joined Emory in 1983 and most recently served as Senior Associate Vice President for Health Sciences Center Space Planning and Construction, where he led the programming, design and implementation of space planning and construction for the Health Sciences Center. 
Charlie has directed several other units at Emory including serving as the Director of Graduate Medical Education, the Director of the Institutional Review Boards (both Human and Animal) and as Senior Associate VP for Health Sciences Development.
Charlie holds an undergraduate degree in Accounting and a Master of Public Administration degree from The Pennsylvania State University.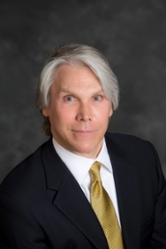 Rus Drew
Chief of Police
Rus serves as the Chief of Police for the Emory Police Department. Prior to joining Emory in 2015, Chief Drew was at Columbus State University in Columbus, Georgia, where he has served as the school's top law enforcement officer for 10 years. Prior to Columbus State, Rus worked in the Atlanta area for two decades, serving as police chief at Agnes Scott College for 16 years, followed by four years as assistant dean of students and director of campus safety at Oglethorpe University.
Chief Drew holds a bachelor of science in criminal justice administration from Bellevue University and a master's of public administration from Columbus State University. He is a graduate of the FBI Law Enforcement Executive Development Seminar, the Georgia Law Enforcement Command College and the Harvard University John F. Kennedy School of Government Crisis Leadership in Higher Education program.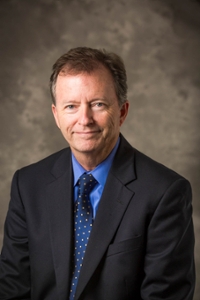 David Forbes
Associate Vice President for Facilities Management
David serves the Associate Vice President for Facilities Management.  In this role, he oversees Building and Residential Services, Operations and Maintenance, Energy and Utilities, Exterior Services, and Fire Safety.
David has over 20 years of experience in managing engineering and facility operations.  He began his career with Jones Lang Lasalle as an Engineer at Goldman Sachs and was promoted to the Assistant Chief of Engineering.  David then joined the Deutsche Bank Account where he managed operations at 60 Wall Street and quickly transitioned to managing Deutsche Bank's New York City operations.  Following Deutsche Bank, David joined Columbia University where he was responsible for managing the physical plant and engineering operations.  Following Columbia University, David managed North American Operations at Bank of America and Vixxo. 
David is a licensed Operating Engineer.  He holds a MBA from Pace University, a Master's Degree in Construction Administration from Columbia University and a bachelor's degree in Facility Management from New York City College of Technology.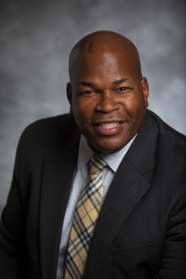 Ciannat Howett
Associate Vice President for Sustainability, Resilience, and Economic Inclusion
Ciannat founded Emory's first Office of Sustainability Initiatives in July 2006 before assuming her current role as Associate Vice President in 2019, managing an enterprise-wide effort to ensure that Emory's actions and policies support environmental, social, and economic systems that provide a healthy, productive, and meaningful life for current and future generations.  She is also an Adjunct Associate Professor in Emory's Rollins School of Public Health and Emory College's Environmental Sciences Department and a Senior Faculty Fellow with Emory's Center for Ethics.
Ciannat attended Emory as an undergraduate, receiving her B.A. in 1987, and she received a law degree from the University of Virginia in 1992.  She practiced environmental law with Kilpatrick Stockton for four years and was Senior Attorney with the Water Enforcement Division the U.S. Environmental Protection Agency in Washington, D.C. for six years before serving as Director of the Southern Environmental Law Center's Georgia and Alabama office until 2006. 
She is a Trustee for the R. Howard Dobbs, Jr. Foundation, the PATH Foundation, and serves on the Advisory Board of Emory Law School's Turner Environmental Law Clinic and the National Council on Competitiveness.  She received the 2002 U.S. EPA Gold Medal for Exceptional Service, the 2004 Environmental Hero Award from The Wilderness Society, the 2010 Pillar of Sustainability Award from EARTH University, the 2013 Outstanding Adjunct Faculty Award from Rollins School of Public Health, a 2014 Award of Distinction from Emory, and a 2020 Woman to Watch award from the U.S. Green Building Council. She is a co-founder of the Greater Atlanta Regional Centre of Expertise on Education for Sustainable Development of the United Nations.  She is a frequent regional and national speaker on sustainability issues, and, for four years, was named a "Georgia Super Lawyer" by
Atlanta
magazine.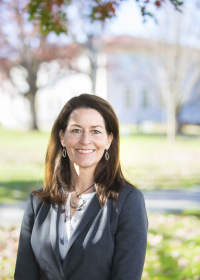 Gracie Liedberg
Director of Customer Experience
Gracie serves as the Director of Customer Experience for Campus Services. In this role, Gracie is responsible for supporting and enhancing the customer experience, furthering the division's mission, enabling strategic alignment, improving processes, and managing customer communications and engagement strategies. Gracie also oversees the Work Management Center. 
Prior to Campus Services, Gracie served as the Chief of Operations for the Finance Division where she was responsible for strategic planning, operational shared services, and budget management. She first joined Emory in 2015 in the office of Business Practice Improvement. Gracie also spent time at FTI Consulting as an executive compensation consultant before joining Emory.
Gracie received her MBA from Emory University and her Finance degree from the University of Georgia.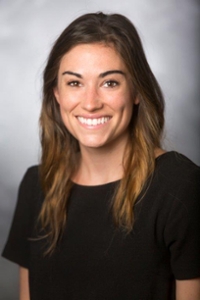 Sara Lu
Associate Vice President for Real Estate
Sara Lu serves as Associate Vice President for Real Estate, leading the development, acquisition, disposition, leasing, and strategic planning of Emory's real property assets in support of enterprise-wide real estate objectives and strategies.
Prior to joining Emory, Sara held roles at Los Alamos National Laboratory, Genentech, Eight Inc. and General Services Administration.
Sara is a licensed Architect with the State of California, and a LEED Accredited Professional. She holds Bachelor of Arts degrees in Architecture and Economics from the University of California—Berkeley, and a Master in Urban Planning, with a concentration in Real Estate and Urban Development, from Harvard University.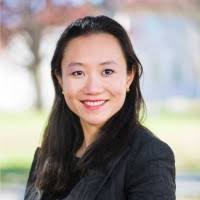 David Payne
Associate Vice President for Planning and Engagement
David serves as Emory's Associate Vice President for Planning and Engagement. In this capacity, he oversees internal engagement with faculty, students, and staff on Emory's Framework Master Plan, and engagement with elected officials, civic leadership, and other external constituencies on the plan and its implementation. Emory's Framework Master Plan is a 20+ year strategy of where Emory - both University and Healthcare - envision its facility needs and growth in metro Atlanta over the decades ahead.
Prior to his current position, David was chief of staff for the Executive Vice President for Business and Administration at Emory University, which oversees the business functions of the university. Before joining Emory, he worked with Atlanta-based public affairs firms, and in corporate communications and external affairs.  He is a Maryland native who graduated from the University of Richmond and the University of Baltimore School of Law.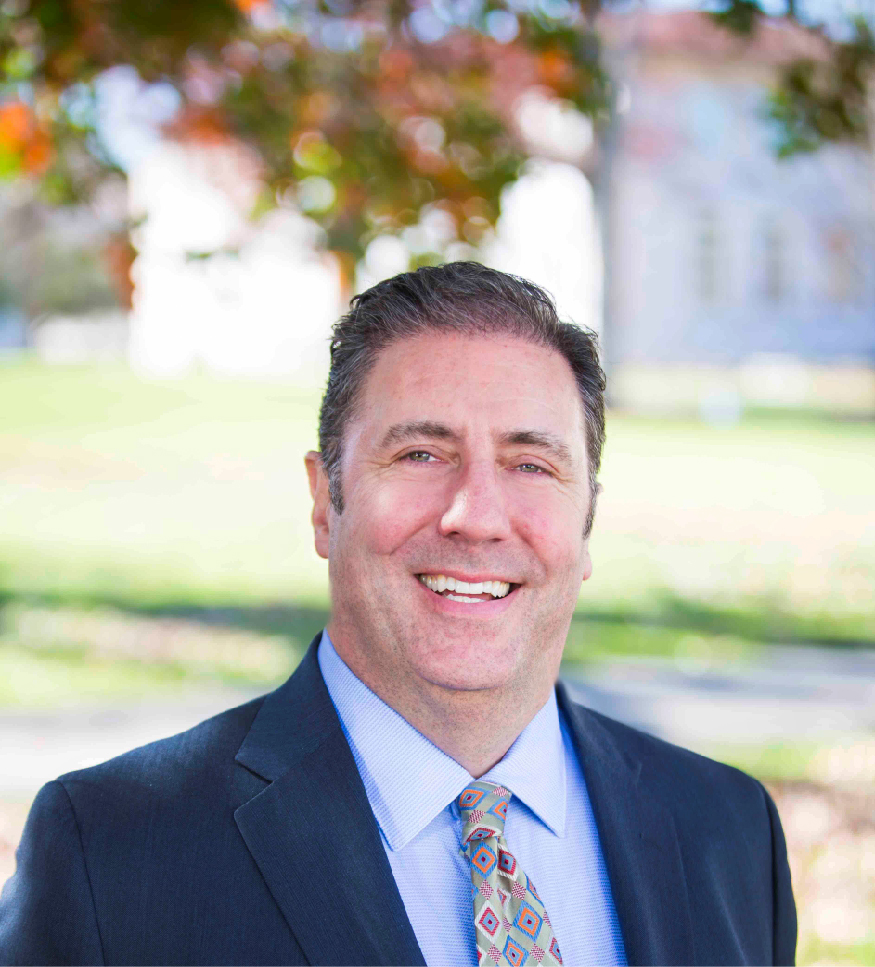 Lisa Underwood
Associate Vice President for Finance & Business Operations
Lisa Underwood, Associate Vice President, Finance & Business Operations, is the Chief Business Officer for Campus Services and plays a key leadership role in the division's business and strategic operation. She has responsibility for the Finance, Human Resources, Learning & Development, Information Technology, Fleet Services, and Transportation & Parking Services.
Throughout her career, Lisa has held various leadership positions, mainly in Higher Education. Prior to 2014, Lisa served as Associate Vice President for Transportation and Parking Services since her arrival at Emory in 2008. Lisa came to Emory following 9 years at Washington University in St. Louis where she served as Director of Parking and Transportation Services. Previously, she led Transportation programs both in Madison County, Illinois and at the University of Iowa.
Lisa holds an MBA from Emory's Goizueta Business School and a bachelor's degree in English from the University of Iowa.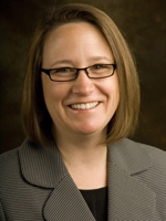 Contact Us
Mailing Address                  Email: cscsc@emory.edu

Emory University
Campus Services                   Telephone: 404-727-7463
100 Water Tower Place
Atlanta, GA 30322